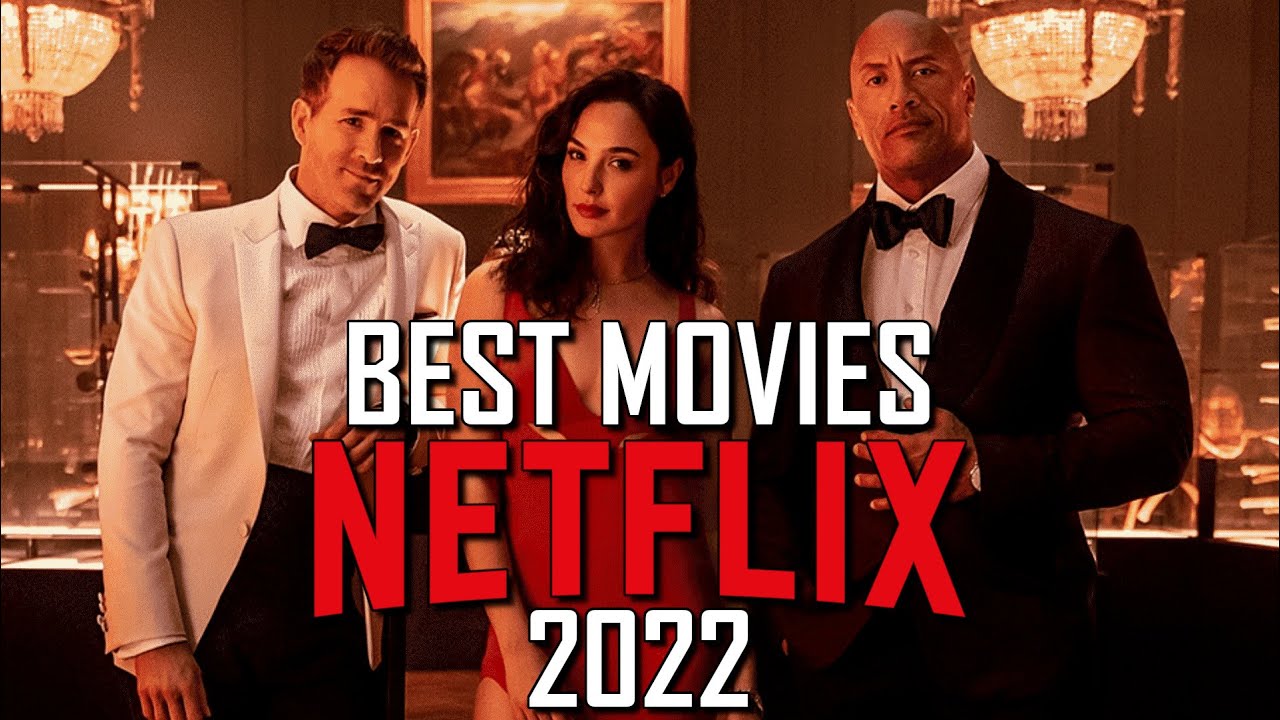 Another year has passed, and Flixpatrol has released its list of Netflix's most popular shows and movies for 2022. Netflix has a slew of movies and series coming out in 2022, from cartoons to well-known films to book adaptations especially for young adults. There's no shortage of impressive shows that immerse viewers in an entire universe.
Netflix actually publishes four lists, English Movies, Non-English Movies, English Series, and Non-English Series, but I chose to only publish two lists for Movies and Series because I think it's kind of silly to differentiate in the way English and non-English. Many movies and series have multilingual subtitles, so audiences all over the world can enjoy these shows, so it is better to sort directly by world.
TOP TV Shows on Netflix in 2022
1.Stranger Things Season 4
Stranger Things caught the attention of streaming companies when it debuted in 2016. Set in the small town of Hawkins, Indiana in the 1980s, researchers at Hawkins National Laboratory have opened a portal to an eerie parallel dimension known as the Upside Down. The show begins with the disappearance of a child named Will Byers (Noah Schnapp)and his mother is naturally out of her mind with worry.  It's a tense drama, very riveting, the kind of show you can't help but watch.
2.Manifest Season 4
The series tells the story of a commercial airliner that suddenly resurfaces five years after it went missing. As those on board reintegrate into society, they experience guiding voices and visions of events that haven't happened yet, and a deeper mystery soon emerges. It is worth noting that the fourth season of this show has only broadcast the first 10 episodes, and the broadcast time of the second half has not yet been determined.
3.Inventing Anna
In Inventing Anna, a reporter investigates the case of Anna Delvey, the legendary Instagram German heiress who stole the hearts and money of New York social circles. But is Anna New York the biggest liar, or is she just a new take on the American Dream? As Anna awaits trial, Ana and the reporter form a dark and funny love-hate relationship. The collection was inspired by Jessica Pressler's New York magazine article "How Anna Delvey Tricked New York's Party People".
4.Dahmer-Monster: The Jeffery Dahmer Story
Jeffrey Dahmer is one of America's most notorious serial killers. The series delves into the incompetence and indifference of the police that fueled Dahmer's killing spree over the years. It dramatized multiple instances where Dahmer was nearly arrested but was eventually released. Since it's a story of a serial killer, it's hard and gross and scary. But the acting is top notch.
5.Bridgerton Season 2
The second season of this collection tells the story of Sharma sisters Kate (Simone Ashley) and Edwina (Charis Lachandran) who come to Mayfair to find a husband for the latter. This is a rather controversial series. The show's complex and romantic love story is to some people's liking, but to others it's downright boring. Another part of the audience expressed dissatisfaction due to political correctness and failure to restore history.
6.Wednesday
Wednesday is the eldest daughter of the famous Addams family, which is a fictional family created by cartoonist Charles Addams in 1930s. In this series, Wednesday attempts to master her newfound psychic powers, stop a horrific killing spree that terrorizes the local town, and solve a supernatural mystery involving her parents 25 years ago – all while dealing with her new and…very tangled relationship. Many of you must have seen clips of Wednesday dancing at prom on TikTok or other social media. That's how popular the show is.
7.Café con aroma de mujer (The Scent of Passion)
A poor harvest girl, Gaviota had saved Octavio Vallejo, an owner of an estate, from kidnapping. Octavio promised her a hectare as a reward so she could grow her own coffee. However, the owner of the manor died. In order to get the Vallejo family to fulfill their promise, Gaviota meets Octavio's son, Sebastian, creating an irresistible attraction and a heartbreaking and impossible love.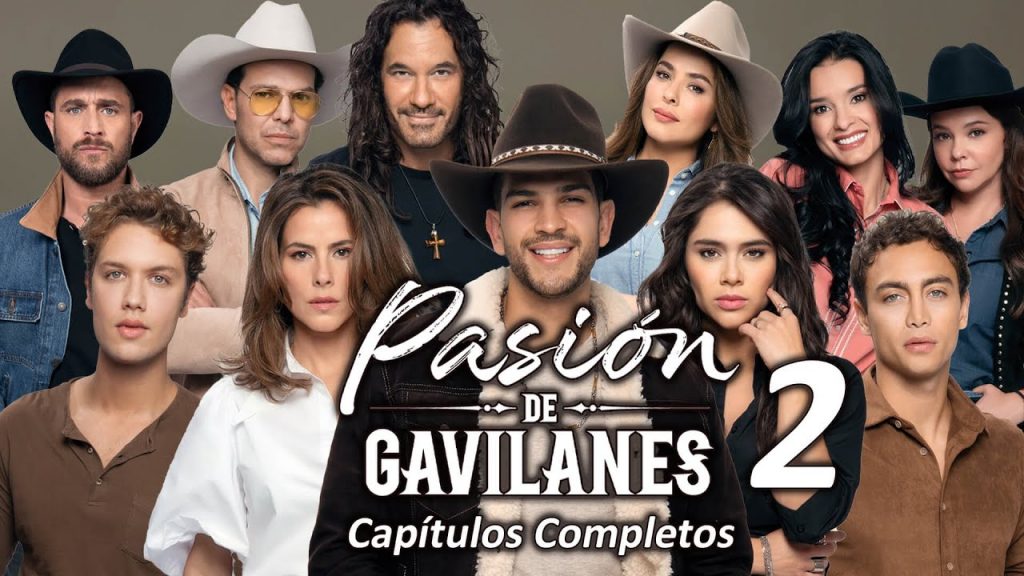 8.Pasión de gavilanes (Hidden Passion)
Pasión de Gavilanes is a TV series with a very long history, its first season aired in 2003. Nearly 20 years later, it restarted filming for a second season. The second season follows the new challenges facing the Reyes and Elizondo families. The death of a teacher rocks a family as evidence emerges that one of the couple's sons may be the culprit, setting off a heartbreaking chain of events that will once again test their love and loyalty.
9.All of Us Are Dead
This series tells the story of a zombie virus outbreak in a high school, and the trapped students struggle to escape. This is a novel and exciting TV series. But like other zombie-themed movies and TV series, try not to ponder the details of the plot while watching, otherwise it will be difficult for you to immerse into it.
10.The Crown Season 5
The fifth season of The Crown, which follows the life and reign of Queen Elizabeth II. This is the first season of the series to be released following the death of Prince Philip on 9 April 2021 and Queen Elizabeth II on 8 September 2022. The Crown traces the reign of Queen Elizabeth II, from her wedding in 1947 to the early 2000s. The fifth season focuses on the period from 1991 to 1997.
The Crown doesn't have action scenes or big movie stars, but it's one of the most expensive shows ever made. Why? Because of the absolute attention to detail. Apart from the costumes and locations which are entirely historic, the show is fine. The lighting, photography, and everything else is just right. Obviously, none of that money was wasted.
TOP Movies on Netflix in 2022
1.The Tinder Swindler
Cecilie goes on a blind date with a handsome billionaire playboy on Tinder and can't believe it when he turns out to be the man of her dreams. Unfortunately he is a liar and toke her of everything. Where this fairy tale ends, revenge begins. In terms of building up the storyline and using archival footage and related interviews, this is a great, educational documentary. The way the story unfolds is interesting, almost jaw-dropping at times.
2.The Adam Project
After an unexpected crash landing in 2022, time-traveling fighter pilot Adam Reed joins his 12-year-old self on a mission to save the future. If you liked Ryan Reynolds, you'll probably like The Adam Project. This sci-fi action movie showcases his usual witty silliness, which you'd expect, but it also has an interesting premise, thrilling action sequences, and even some genuine emotion.
3.The Sea Beast
The show tells the story of a young girl who sneaks aboard the ship of a legendary Kraken hunter and embarks on an epic journey together. As an animated film, its visual effects are still very good. The main body of the story is similar to How to Train Your Dragon, which is about the harmonious coexistence between man and nature. Overall, it's a good movie for all ages.
4.Don't Look Up
Don't Look Up is the story of two astronomers who discover that a comet the size of Mount Everest will hit Earth and wipe out all human life within six months. Scientists rushed to present their findings to the White House, only to find that the political and media classes couldn't or wouldn't understand what they were talking about. The cast of this film is quite luxurious. Leonardo DiCaprio plays Dr. Randall Mindy, a nerdy astronomer. Jennifer Lawrence is his bright, emotional graduate student Kate DiBiaski. If you thought this movie was hilarious, then congratulations on having a good movie time, but unfortunately it could happen in reality.
5.The Gray Man
This movie is Netflix's own Bourne. When the CIA's most skilled operative stumbles upon the agency's dark secret, a psychotic ex-colleague puts a bounty on his head, sparking a worldwide manhunt.
6.Purple Hearts
Purple Hearts tells the story of a diabetic singer and a drugged Marine who fake their marriage in order to swindle military benefits but end up loving and marrying each other. This is the kind of movie where you know the plot from the beginning. But honestly, that expected ending is why I watch this kind of movie.
7.The Man From Toronto
A deadly assassin and a hapless fitness trainer are mistaken for each other, setting off a series of hilarious adventures that ensue. Originally the role of the killer was going to be played by Jason Statham, but for some reason it was changed to Woody Harrelson.
8.Hustle
A basketball scout, Stanley Sugerman (Adam Sandler) spots a standout streetball player in Spain and sees him as his chance to return to the NBA. The story is a perfect blend of fact and fiction, and the cast is a perfect mix of actors and basketball legends. The characters have chemistry and bring realism to the emotion of this story.
9.Senior Year
Senior Year tells the story of a cheerleader who falls into a coma for 20 years after a cheerleading mistake. Now she's 37, just waking up and ready to live the story of her high school dream of becoming prom queen.
10.Enola Holmes 2
Fresh from solving her first case, Enola Holmes (Millie Bobby Brown) follows in the footsteps of her famous brother Sherlock (Henry Cavill) by opening her own agency. Just when Enola has to come to terms with the harsh realities of the adult world and prepares to close shop, a penniless matchstick girl offers her her first job: finding her missing sister. But it turns out that the case is far more complicated and confusing than imagined. With the spark of a deadly conspiracy ignited, Enola must turn to friends – and Sherlock himself – to unravel her mystery.
If there's a movie or TV show here that you haven't seen yet, congratulations, you've got something to do this weekend. Not a Netflix member yet? Check it out here! You can buy the cheapest Netflix Premium you've ever seen!